Prototype for a cultural mediation tool for the 2017 Olivier Rebufa retrospective exhibition. The Regional Funds of Contemporary Art of Marseille sided with 4 cultural mediators and les Ateliers de l'Image to create a pedagogical toolbox for children : a kit of useful ressources for schoolteachers to use in their classrooms and have kids experiment and play around with the work of the artist. Eight kits will be made and I was asked to create a strong and coherent visual-identity for all of this material.

À l'occasion de l'exposition Olivier Rebufa de Novembre 2017, le Fonds Régional d'Art Contemporain s'est associé aux Ateliers de l'Image pour la création de huit valises de médiation culturelle déstinées au milieu scolaire. Ces outils pédagogiques en tous genres consistaient de jeux, fiches de lecture et autres supports d'expérimentation variés pour les enfants dont il fallait créer la charte graphique. Voici la V1 du prototype.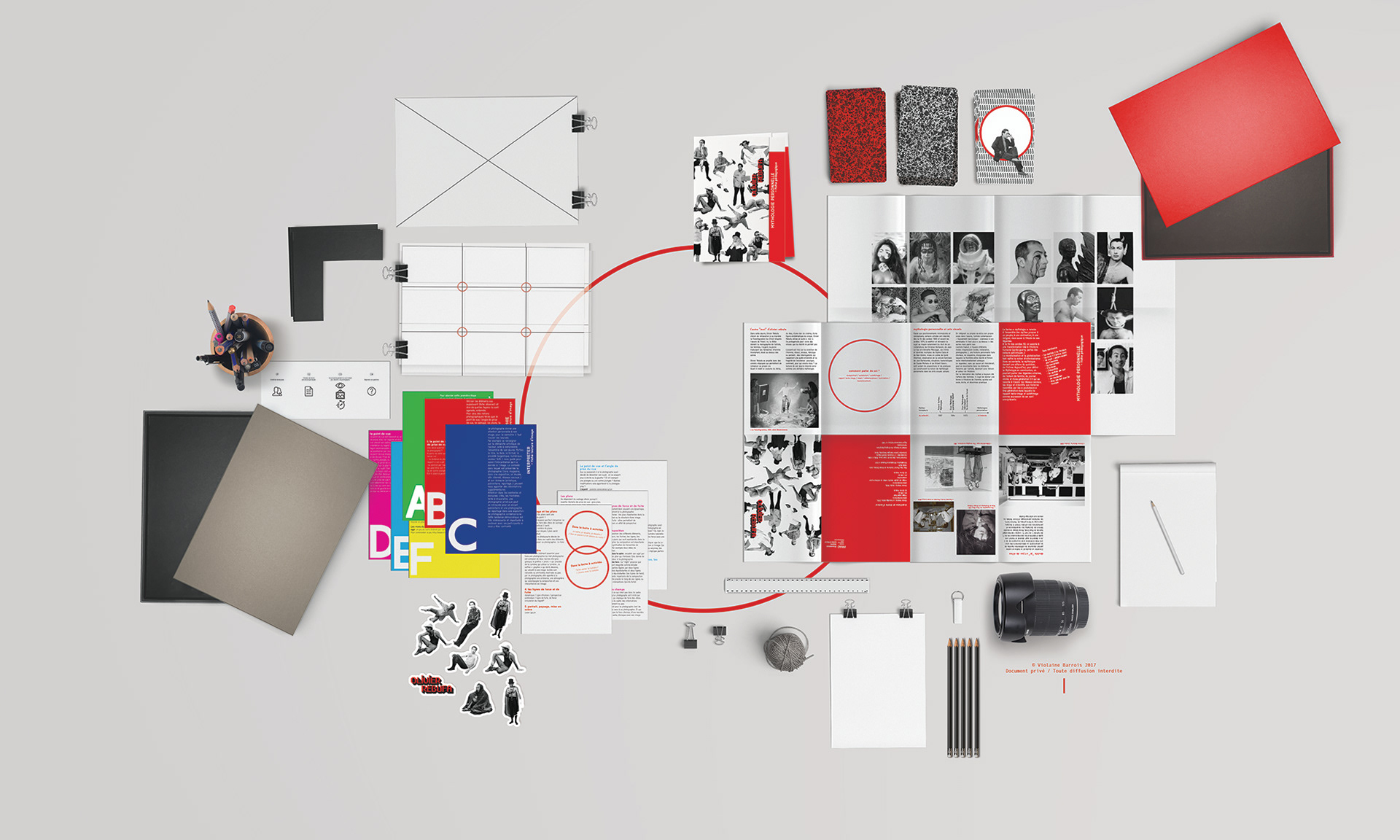 The typography I created for the whole set.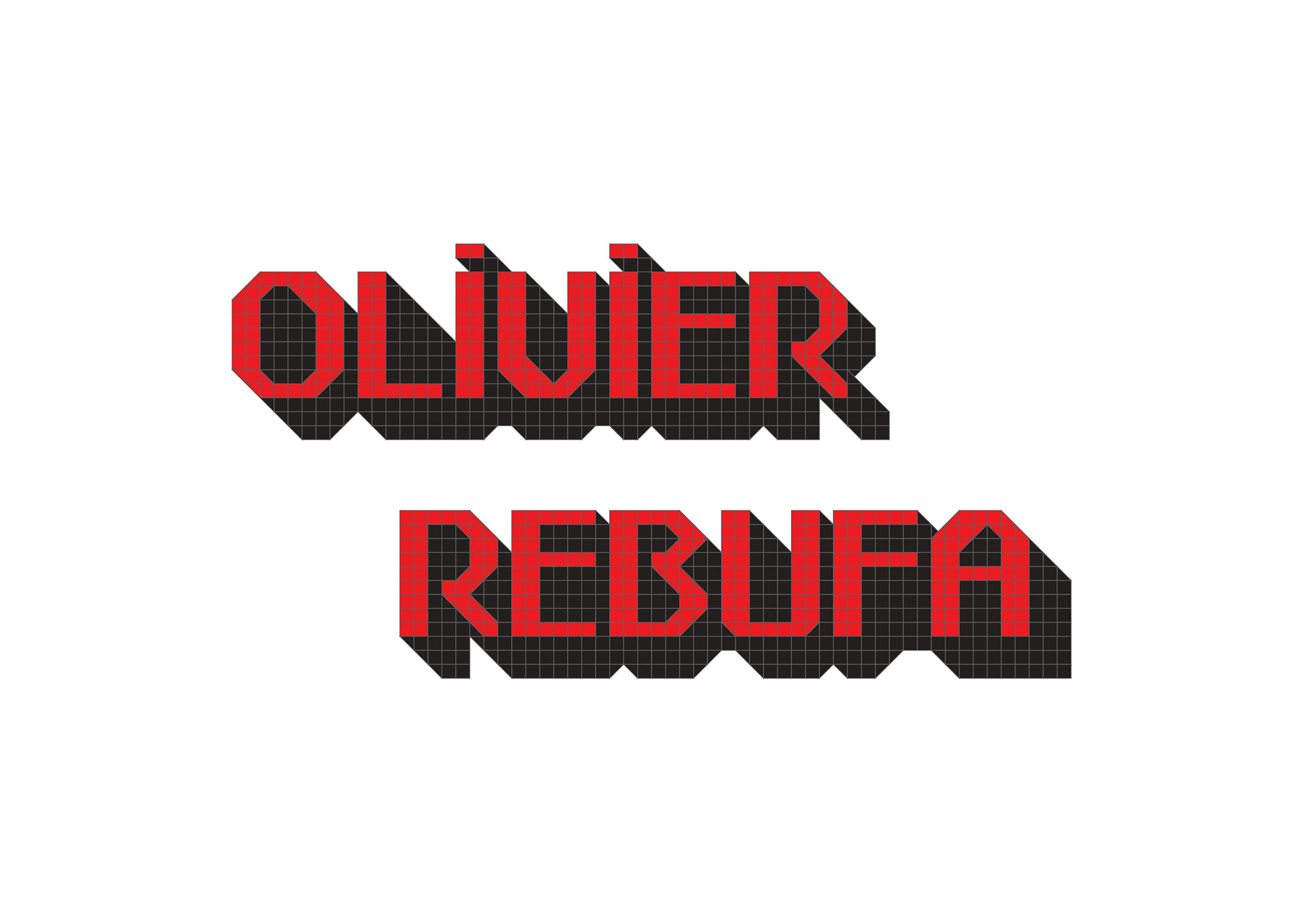 I designed a deck of 42 playing cards.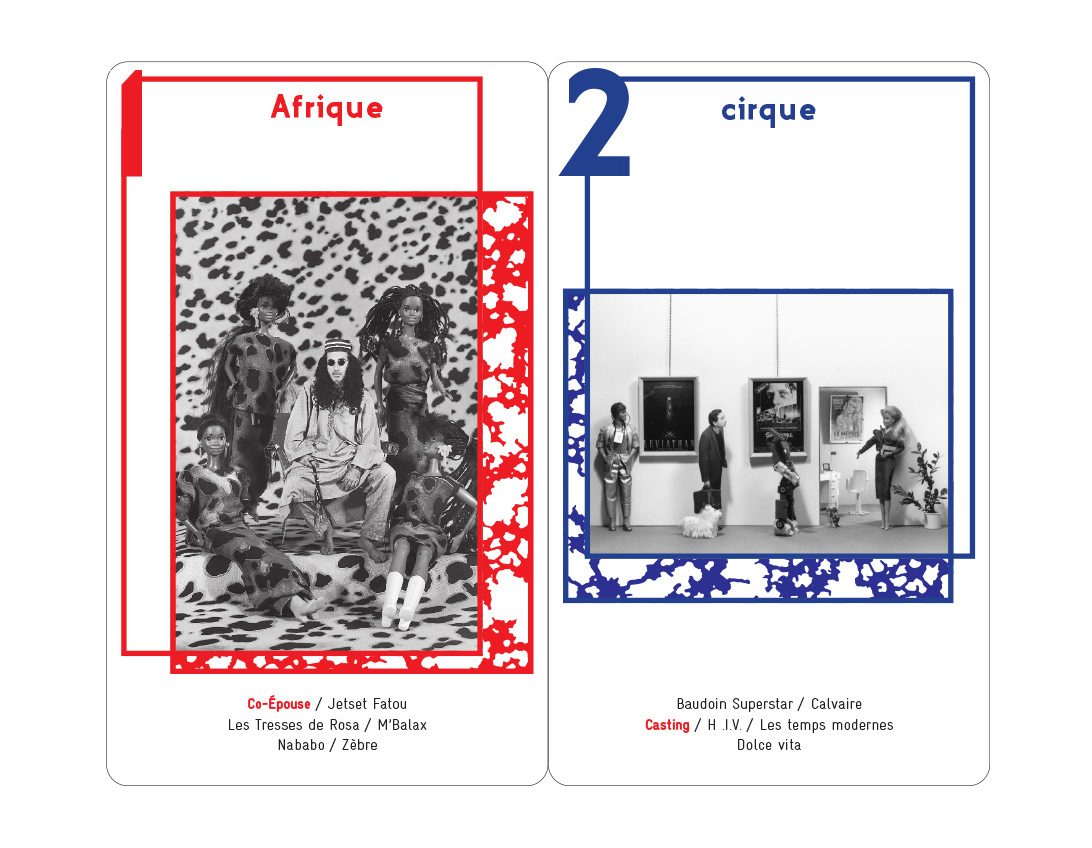 A set of magnets for the teachers to use on their magnetic white-boards.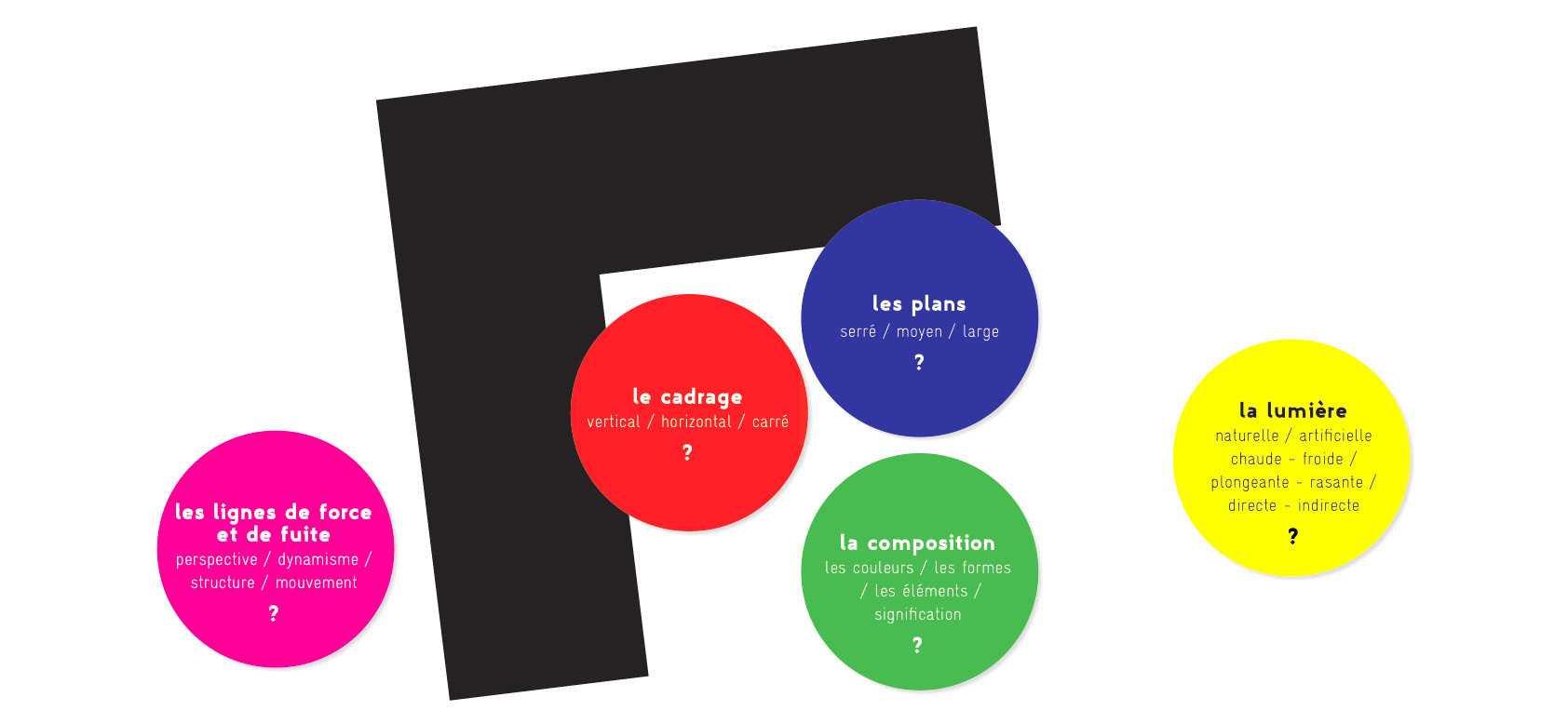 A set of 5 pedagogical cards. (A5 format)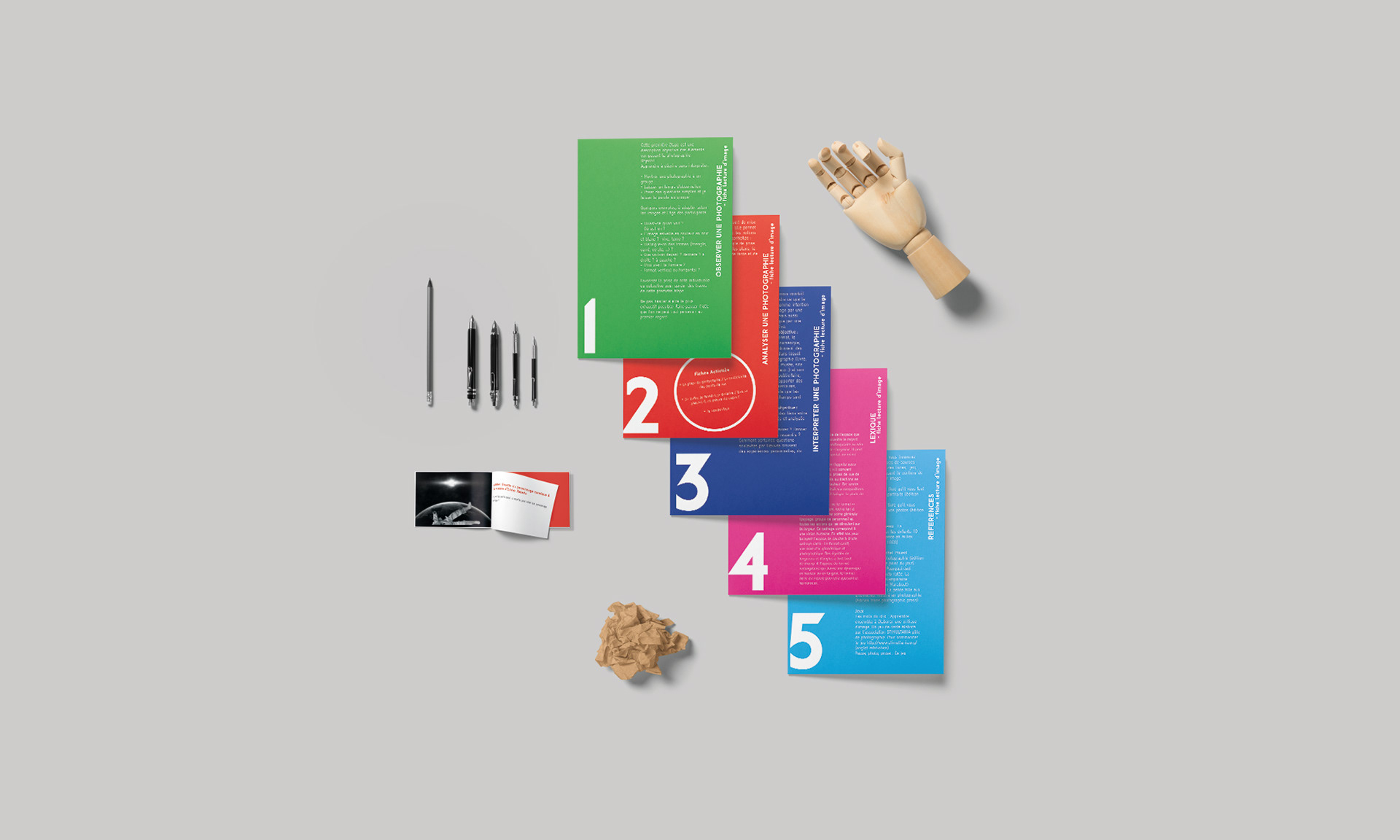 And one of the many brochures included in the set.